Vintage Style Brass Antique Tripod Fan With Stand Nautical Floor Fan Home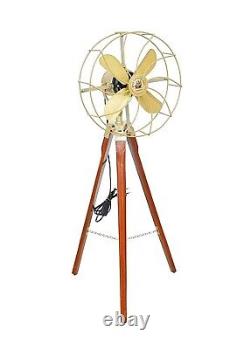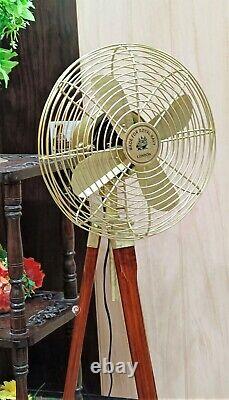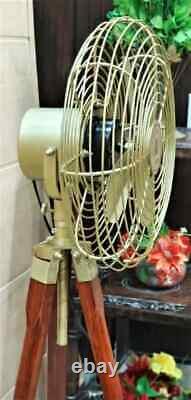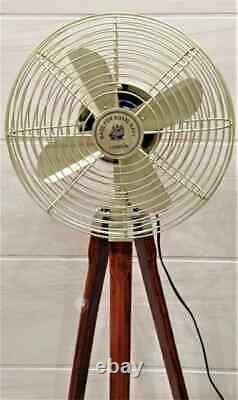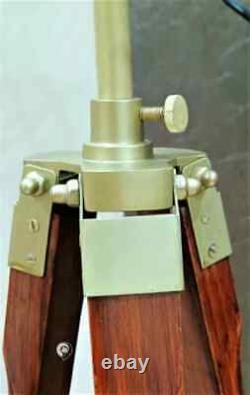 17.2"D x 10"W x 10.4H. Floor Mount, Pedestal Fan, Wall Mount.
It is a great addition to any living area and makes an excellent gift for friends, family, or lovers vintage antique collectible items with a modern twist. Elegant design and materials: With an elegantly designed 2-meter wire, ON/OFF switch cord, this antique fan-style floor lamp is made of aluminum, brass, and natural wood finish. The tripod stand is uniquely designed with a wooden color and brown brass modern look, making it the perfect decorative item for any bedroom or office space. The mounting wall size is tripod total height 52 inches, with a diameter of 48 inches and 14 inches. The fan with a stand covers a wide area and is fully adjustable.
Handmade craftsmanship :- This item is made in India by Light It Up and is crafted with attention to detail and quality. Unique Gifting Item Family & Friend.